Our Murder Mysteries are a delightful evening of entertainment and fun for groups of a minimum of 20 people. The event can be enjoyed with or without serving dinner.
As the story begins, we move from room to room in this historic home. Other players join in and suddenly there is a murder! Now we all become detectives to try to solve the mystery. At times members of the audience are given scripts and become part of the action. "Who done it"? The audience is enlisted to help with the sleuthing.
Is there a Sherlock Holmes or Miss Marple in your group?
The Bonner-Whitaker-McClendon House, built in 1878, received designation as a Tyler Historic Landmark in 1984. Also recorded as a Texas Historic Landmark the house is listed in the National Register of Historic Places. Of the 76 homes or buildings listed in the Tyler Register of Historic Places, only two are available for tours: The Goodman-Le-Grand Home which is owned and operated as the Goodman Museum by the city of Tyler and the McClendon House which is self-financed and self-sustaining.
Watch the video below or click here for more information.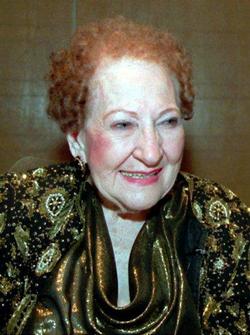 MEET SARAH
Sarah McClendon – A pioneer in the world of broadcasting & an icon at presidential news conferences for over eight Presidents.
Tours: Friday / Saturday
10:00AM -4:00PM
Address
806 W. Houston
Tyler, TX  75702