806 W. Houston
Tyler, Texas, 75702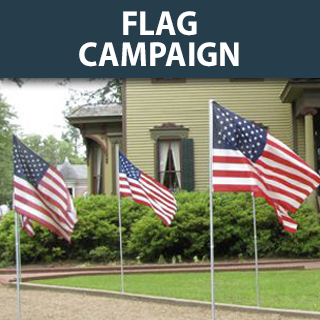 Flag Campaign
The flag campaign is the major fundraiser for the McClendon House. Proceeds from this project are used for preservation of the McClendon House and help to keep this historic property open to the public.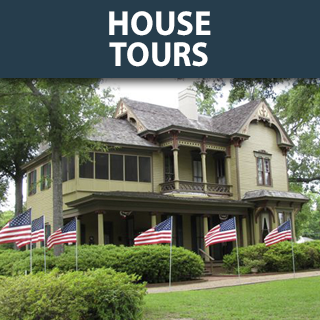 House Tours
Contact the McClendon House to arrange for your group to tour our wonderful Victorian house. The house is normally open Fridays and Saturdays from 10:00am to 4:00pm. Come see us soon.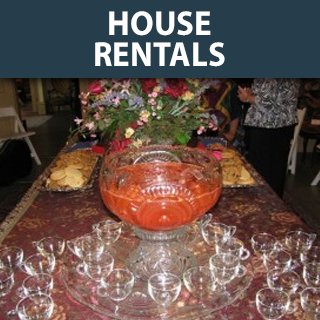 House Rentals
The McClendon House could be the perfect meeting place for your Wedding, Baby or Bridal shower, Bridge club, Mahjong group, Garden club, family reunion or other small groups of up to 30 to 35 people.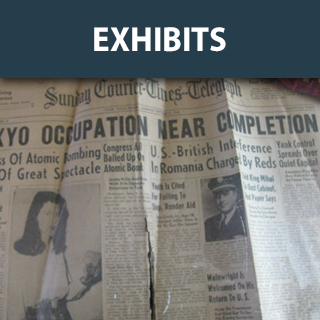 Exhibits
The McClendon House was occupied by descendants of the same family for over 100 years. Many of these descendants were "pack rats" so the collection contains many artifacts, which are periodically put on display.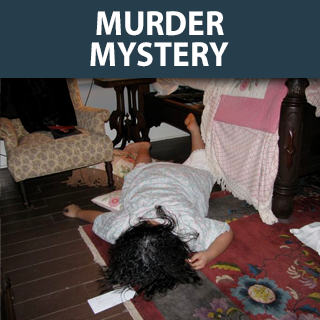 Murder Mystery
Our Murder Mysteries are a delightful evening of entertainment for groups of a minimum of 20 people. The event can be enjoyed with or without serving dinner. Is there a Sherlock Holmes or Miss Marple in your group?
The Bonner-Whitaker-McClendon House, built in 1878, received designation as a Tyler Historic Landmark in 1984. Also recorded as a Texas Historic Landmark the house is listed in the National Register of Historic Places. Of the 76 homes or buildings listed in the Tyler Register of Historic Places, only two are available for tours: The Goodman-Le-Grand Home which is owned and operated as the Goodman Museum by the city of Tyler and the McClendon House which is self-financed and self-sustaining.
Judge M. H. Bonner, a Texas State Supreme Court Associate Justice, bought a parcel of land from the estate of his former law partner, Texas' first governor, J. Pinckney Henderson. When Judge Bonner's oldest daughter, Mattie married attorney Harrison Whitaker, the newlyweds were gifted two acres on which they built their home in 1878. The Whitakers shopped in New York for fireplace mantles, light fixtures, wallpaper and much of their furniture. They selected an East Lake Bracketed architectural design for construction of their two-story nine room home. The house became a central point for Tyler society as the Whitakers presided over dinners and parties, all celebrated in grand Victorian style. Sadly, Mattie suffered an untimely death and five years later the house was sold to Mattie's younger sister, Annie and her husband, Sidney McClendon. The McClendon's had nine children, the youngest of which, Sarah, embodied the values of her parents and grandparents as she became a noted Washington, D. C. news journalist whose career spanned the terms of 12 presidents from Franklin Roosevelt to George W. Bush.
Watch the video below or click here for more information.
Tours: Friday / Saturday
10:00AM -4:00PM
Address
806 W. Houston
Tyler, TX  75702