Ed Barry
Kenneth & Nancy Braswell
Jeff Buntz
Steve Hedrick
Eddie & Patti Hinds
Jerry & Patty McKinney
Wayne Carpenter
Jennifer Neill
John O'Sullivan
Peter Kohler
Wes Schmidt
Kyle Stewart
Dennis Strong
George & Marketta Tefteller
Martha Walker
Anne Jones
Judge Judith Guthrie
The Bonner-Whitaker-McClendon House, built in 1878, received designation as a Tyler Historic Landmark in 1984. Also recorded as a Texas Historic Landmark the house is listed in the National Register of Historic Places. Of the 76 homes or buildings listed in the Tyler Register of Historic Places, only two are available for tours: The Goodman-Le-Grand Home which is owned and operated as the Goodman Museum by the city of Tyler and the McClendon House which is self-financed and self-sustaining.
Watch the video below or click here for more information.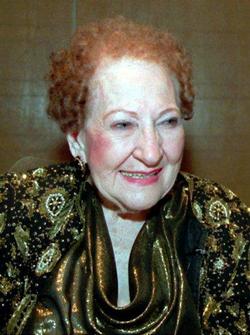 MEET SARAH
Sarah McClendon – A pioneer in the world of broadcasting & an icon at presidential news conferences for over eight Presidents.
Tours: Friday / Saturday
10:00AM -4:00PM
Address
806 W. Houston
Tyler, TX  75702