Thank you for your inquiry into our Flag campaign. Someone will be contacting you soon.
Members of the McClendon House Board, along with a dedicated team of volunteers, have done a great job of coordinating the McClendon House Flag Campaign for many years. The flag campaign is the major fundraiser for the McClendon House. Proceeds from this project are used for preservation of the McClendon House and help to keep this historic property open to the public.
Flags are placed 6 times a year for patriotic occasions: Presidents' Day (February), Memorial Day (May), Flag Day (June), Independence Day (July), Labor Day (September), and Veteran's Day (November).
Flag service is currently available in Tyler to addresses in the Azalea District, Green Acres, Hollytree, The Woods, and many other neighborhoods in the 75703 zip code area south from Loop 323 to Hollytree. Flag service is also available in Rose Hill Cemetery.
The McClendon House flag crews will install your flag holder. The holder does not damage your yard or cause any lawn service problems. Your flag will be placed during the week before each flag holiday and will be removed and stored for you afterward.
To subscribe to this patriotic campaign, print out the subscription form and mail it with your payment to the address shown on the form. Cost of flag service is $50 for one flag put out for 6 flag holidays. See the flag subscription form for rates for additional flags.
"It is my goal to promote the McClendon House, to unite neighborhoods with a common bond several times a year, and to encourage patriotism within the city and county."
Ed Barry
McClendon House Board
The Bonner-Whitaker-McClendon House, built in 1878, received designation as a Tyler Historic Landmark in 1984. Also recorded as a Texas Historic Landmark the house is listed in the National Register of Historic Places. Of the 76 homes or buildings listed in the Tyler Register of Historic Places, only two are available for tours: The Goodman-Le-Grand Home which is owned and operated as the Goodman Museum by the city of Tyler and the McClendon House which is self-financed and self-sustaining.
Watch the video below or click here for more information.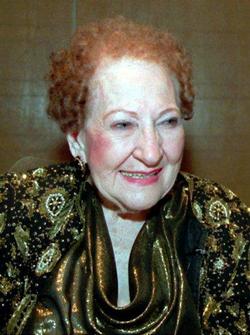 MEET SARAH
Sarah McClendon – A pioneer in the world of broadcasting & an icon at presidential news conferences for over eight Presidents.
Tours: Friday / Saturday
10:00AM -4:00PM
Address
806 W. Houston
Tyler, TX  75702